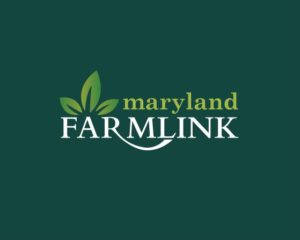 Hello and welcome to Maryland FarmLINK 2.0!
Our primary focus with Maryland FarmLINK since 2009 is keeping farmland in Maryland productive and available for new and beginning or transitioning farmers. The FarmLINK site provides a one-stop shop for farm resources in Maryland including:
In Fall of 2018, it was determined that it was necessary to upgrade the current Maryland FarmLINK website to a more user-friendly operating system, enhance resource components and searchable content, and incentivize a more effective outreach to farms and agribusiness across the state.
SMADC was very fortunate to receive additional grant funding through the Rural Maryland Council's Rural Prosperity Investment Fund (RMPIF) to support the complete redesign of the Maryland FarmLINK website and creation of new marketing materials. This beautiful new website was designed by DatAchieve Digital, based out of Hagerstown, Maryland.
New Features include:
– Interactive Property Exchange Map
– Job Board: FT/PT, Seasonal, Internships, Apprenticeships
– Farmer Exchange: Discussion between members seeking advice or share information
We are excited to launch this new site, in partnership with Eastern Shore Land Conservancy, Future Harvest CASA, and Maryland Farm Bureau, and look forward to expanding Maryland FarmLINK's outreach with the new and improved features. We sincerely hope you enjoy our new site and feel free to contact us with any questions or suggestions.