Getting Your Meat to Market: A Whole Animal Butchery Workshop
October 9, 2019 @ 9:00 am

-

October 10, 2019 @ 12:30 pm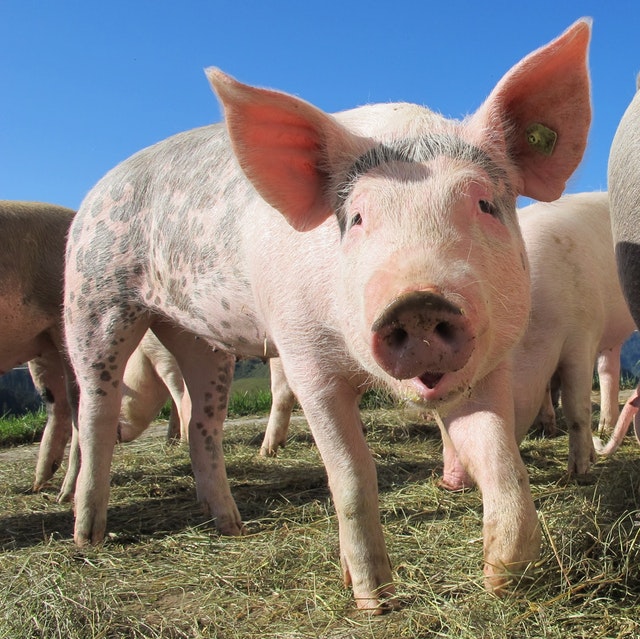 Internationally renowned butcher and author Camas Davis (Killing It, An Education, 2018, Penguin Random House) and James Beard award-winning butcher Adam Danforth (Butchering Beef, Forward by Temple Grandin, 2017, Storey Press) of the Good Meat Project are partnering with SMADC and Southern Maryland Meats (SMM) to present a customized two-day workshop titled "Whole Carcass Butchery, Cut Sheet Analysis and Hands-on Butchery." The workshop will be held at the Westham Butcher Shop, the Amish owned and operated meat processing facility, that SMADC has been integral in their application for USDA inspection.
The workshop is planned as a two-day event on Wednesday, October 9 and Thursday, October 10th and is organized into three sessions:
1) A Pig Butchery Demonstration with Tastings in the morning session (9 AM – 12:30 PM) with an attendance of 30 people
2) a Hands-on Pig Butchery workshop Wednesday afternoon (2 PM – 6 PM) with an attendance of 12 people
3) a Hands-on Pig Butchery workshop Thursday morning (8:30 AM – 12:30 AM) with an attendance of 8 people
The Good Meat Project with Davis and Danforth are industry leaders in the movement of localized meat production and meat processing that is growing throughout the United States. In this collaborative workshop, geared towards producers, they will work through a typical pork cut sheet and explore the myriad of ways in which various carcass cuts that might be utilized in retail, restaurant and home settings. They will also explore how producers can tell the story of each of the meat cuts to customers using the appealing language of flavor and texture.
By way of a whole pig butchery demo, anatomy lesson, and muscle tasting and comparison for the larger group in the morning, followed by hands-on butchery lesson for a smaller group of participants in the afternoon and Thursday morning, they will discover how each cut of meat holds great potential for positive, even transformative, flavor experiences for the eater, a key component to successfully marketing the whole animal. They will also delve into more practical questions about yield and pricing that are bound to occur as producers are settling on a cut sheet with the processor.
If you have any further questions, please contact Craig Sewell, Marketing and Livestock Manager at (301) 274-1922, ex. 1, or by email at csewell@smadc.com.